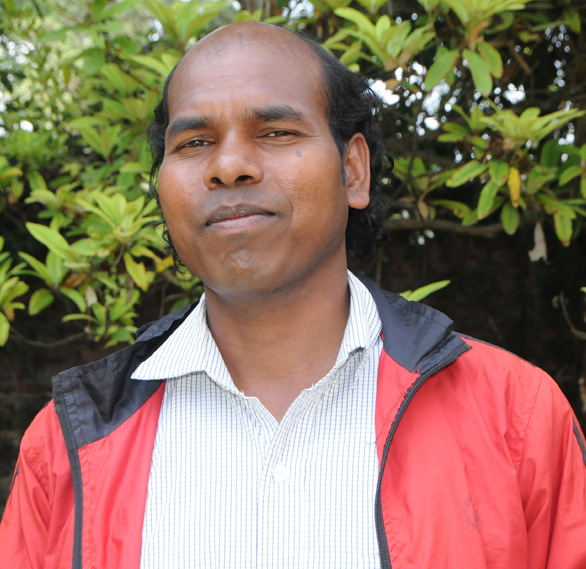 By Fr. Ayar Kujur S.J.
It was time for me to leave Tipling for Pokhara. When my community in Tipling knew that I had to be in quarantine on arriving in Pokhara, they teased me saying that my transfer was a "moving from freedom to captivity." Frankly, I was not looking forward to experiencing what it would be like living in quarantine for days in a room as I packed my bags and left Tipling.
The road down from Tipling was not smooth to travel after the heavy monsoon rains. It took me three days, walking and travelling in a jeep through rough road, to arrive in Pokhara. Most of the time during the journey, I was worried about being put into quarantine on arrival. To my mind, keeping me in quarantine was a ridiculous idea because I was coming from Tipling and there were no cases of Covid-19 infections there. In Tipling I was moving around freely; but in Pokhara, I have to stay isolated in a single room for a couple of weeks. Moreover, when people came from Kathmandu, a hot spot of Corona virus, to Tipling, they never stayed in quarantine. Is there a need for me to do it? These thoughts competed in my mind.
The saying of Bob Procter the renowned motivational coach seemed to come true in my case: "If you see it in your mind, you are going to hold it in your hand." I thought scary thoughts; so, my quarantine was going to be scary. However, towards the end of my quarantine period, reconciliation took place in my mind, and the whole experience turned out to be a positive one.
Although I reached Pokhara during the lock-down and social-distancing period, three of the parishioners were ready and were eagerly waiting to welcome me. The ceremony was in traditional Nepali way – putting red Khada around the neck with the charming smile. The entrance of the quarantine building was decorated stunningly that made me feel welcomed to my new mission.  I was led to the quarantine room in the school building with a number of directives by Fr.  Amit. In the room, there was a decorated vase with a heart shape on it to welcome me. The restroom next to my bedroom was neat and clean, with properly placed sanitizer and disinfectant sprays with stickers on them saying, "kills cold and flu viruses and corona virus."
The first two days of the quarantine my mobile phone rang often asking me how I was doing in the new place. My instant answer was, "I am in quarantine."  Then on the other side of the phone the comforting voice would resound. One of the messages read something like this: "There is no Corona virus here in Tipling; then, why did you go to Pokhara where there is Corona virus?"
I had planned a list of things to do during the quarantine. First was to read books. Second was to write a booklet about the lockdown activities based on the observation and interaction with people. The third was to relax, to be refreshed for the new mission and prepare homilies. There were many more. However, my plans did not work out very well.  First of all, Pokhara was scorching hot. I would go to bed around 10 pm and would only fall asleep around midnight; that too after a bucket of water had been poured on my body. However, I managed to read a few books, fulfilled my spiritual duties and penned down a few words each day to review my days.
It was difficult to stay whole day in the room, to say the least; but, thanks to God, I was offered access to the entire school building where I could move around, change the place of study, do some exercises and look at the busy road to kill my time. This was my daily routine. Though the morning and evening became more and more noisy due to the increasing traffic on the road day by day, I continued with my daily timetable keeping myself busy in reading and writing. I was served delicious diet; and days whizzed by. I came out of quarantine on the tenth day and began visiting my new mission place with Fr. Amit. That is the end of my quarantine. All in all, it was not a movement from freedom to captivity; but freedom to freedom.
(Fr. Ayar Kujur S.J. is a newly appointed Parish Priest of St. Anna Maria Church, Pokhara.)