By Ayar Kujur S.J.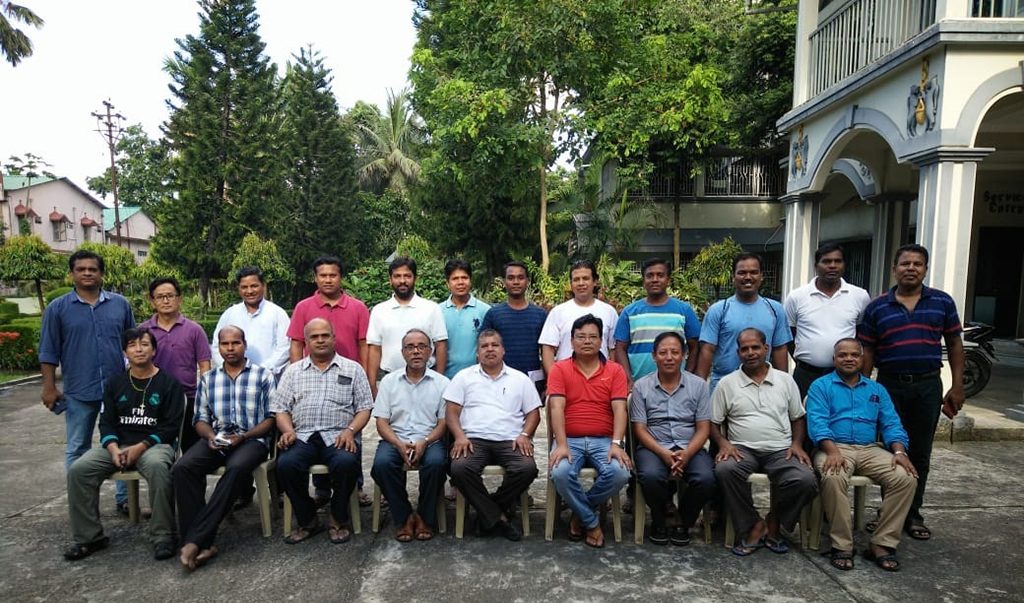 Pastors in Catholic parishes face numerous situations of their parishioners and often find themselves baffled and overwhelmed by such situations where they feel helpless to support his parishioner. To aid a parishioner better to experience Christian life to the fullest, the Darjeeling province organized a week long Pastoral counselling workshop for the pastors.
All the enthusiastic parish priests of Darjeeling Province, Nepal Region and Bagdogra Diocese arrived to attend a counseling course on 4 August 2019 at Matigara. The session began with the homework on 4 August in evening which all the participant has to do to begin the course. People usually tend to turn to the relatives, elders of society to find solution to a problem in life that arises in our interaction with ourselves, others, organizations, institutions and community at large.
The first day was the basic skills of counseling.  Fr. Joe Parakad presented it which included a number of questions that make a counselor aware of his/ her key experiences, key feelings and key behaviors; this helps the counselor to fit into the clients shoes. A client expresses his/her problem situation in varieties of ways. Some of the statements are clear, some are vague, not understandable. In this situation the counselor has a difficulty to help the client and give some concrete action plan.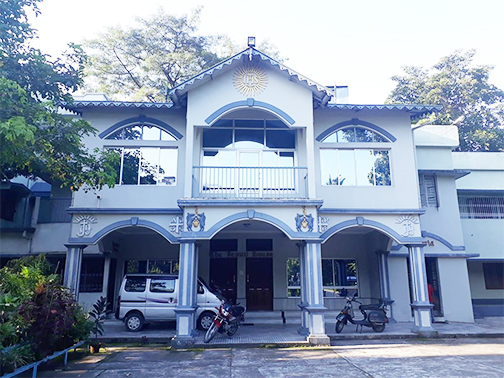 Fr. Joe Parakad, the resource person taught us the counseling skills step-by-steps, from simple to complex. We did not focus on any particular topic but the course was a general solution to clients, especially which pastors face in daily problem situation while interacting with his parishioners. The participants were divided into smaller groups of two or three. The groups were asked to identify the soft spots of a group. After that they shared it in the smaller group and then to the whole. Here is a skill to manage the soft spots that eventually becomes the strength of the counselor. Most of the participants were not aware of it. They were thinking it was their strength but it was not.  Then they moved to helping stages of the clients who came with the problem situations.
What we learnt here is that the counselor looks for the values that benefit the clients. Some clients are in dilemmas who are unable to make decisions; they need some kind of empathy from counselor who helps the clients to make a decisions or gives a number of action plans to look into. The advanced empathy session assisted us to look into the matter in wider prospective. We learnt to find out the hunches, bigger picture, logical conclusion, hinting the problems, overlooking, finding the theme of the problem situations, and using probe tactics when the client tells his story.
It was a healing weeks for all the participants as it was shared in the group. Initially we found difficult but towards the end, we were able to identify the clients' problem situation and offer the possible clients' action plan.
(Fr. Ayar Kujur S.J. is a pastoral in charge of Good Shepherd quasi-parish, Tipling, Ruby valley, Dt. Dhadhing)