Our medical team consists of four people.
Sr.Neelu CJ In charge
Santhosh Rishidev Driver
Bityo Hembrom Bed side Nurse
Alina Basky ANM Nurse
The mobile clinic started on 1.1.2016, after Sr. Neelu CJ wrote exam and got licence from Nepal Nursing council. We got permission to start our mobile clinic from the district of Morang. After the election we got the permission from Jahada Gao Palika.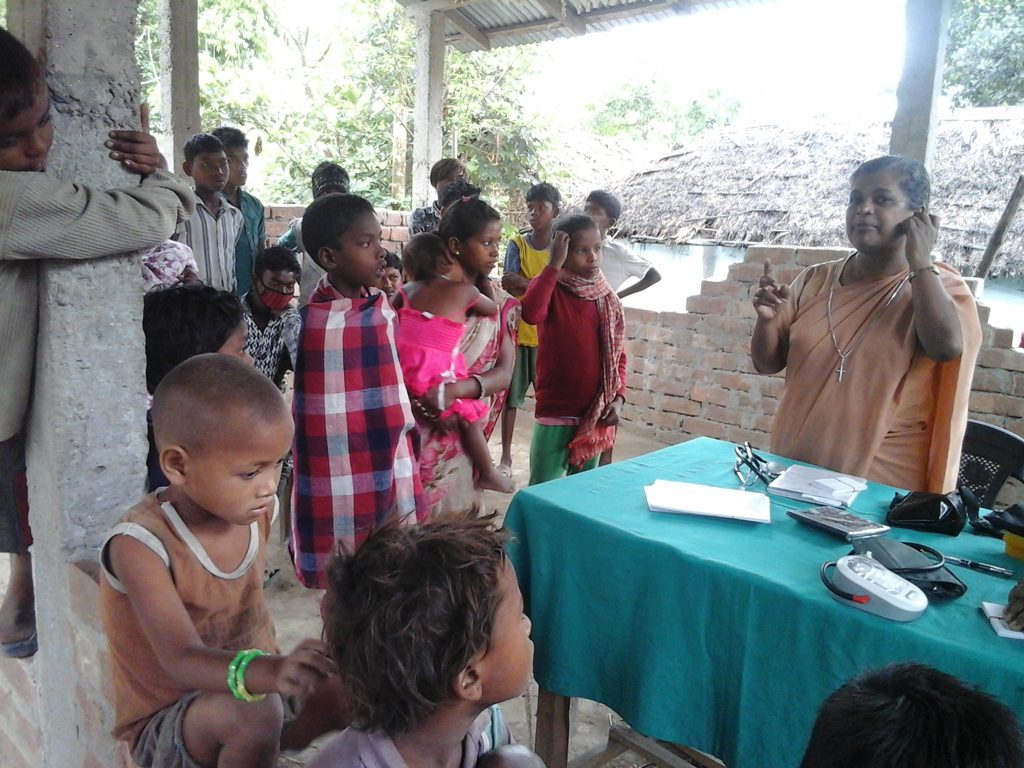 We go to the villages in the morning, meet people/patients, visit houses,give health talk, according to the need of the patients of locality, examine and give medicines.
Our target is to visit once a month. We give medicine according to their need – 5,7,or 10 days.
Flood: Because of the great flood in August 2017, all the things and houses were also washed away. People had lost their grain, cloths, utensils,and all their belongings. In such situation Don Bosco Society came forward to help them. They asked our team to take care of the medical aspect of the people. All the muddy roads were washed away. One could hardly walk and reach out to them. We four of us carried our medicine and reached out to them on foot. We slipped many times. We had to cross through water which was very hot like boiling water. We went house to house and met them, found sick people and gave them medicine at their homes. Thus we were a great help to them. We were happy that we, being in the midst of the flood could reach out to flood affected people and area and give them medical help.
When we go to the villages we also go to the Government schools of the locality and given them Health Education. This helps us to know more people learn their health situation. They also learn about us and we can reach out to more people. So far we have covered 50 villages. Our aim is to visit one village monthly. We also ask the health center the neediest people of the village, they also help us.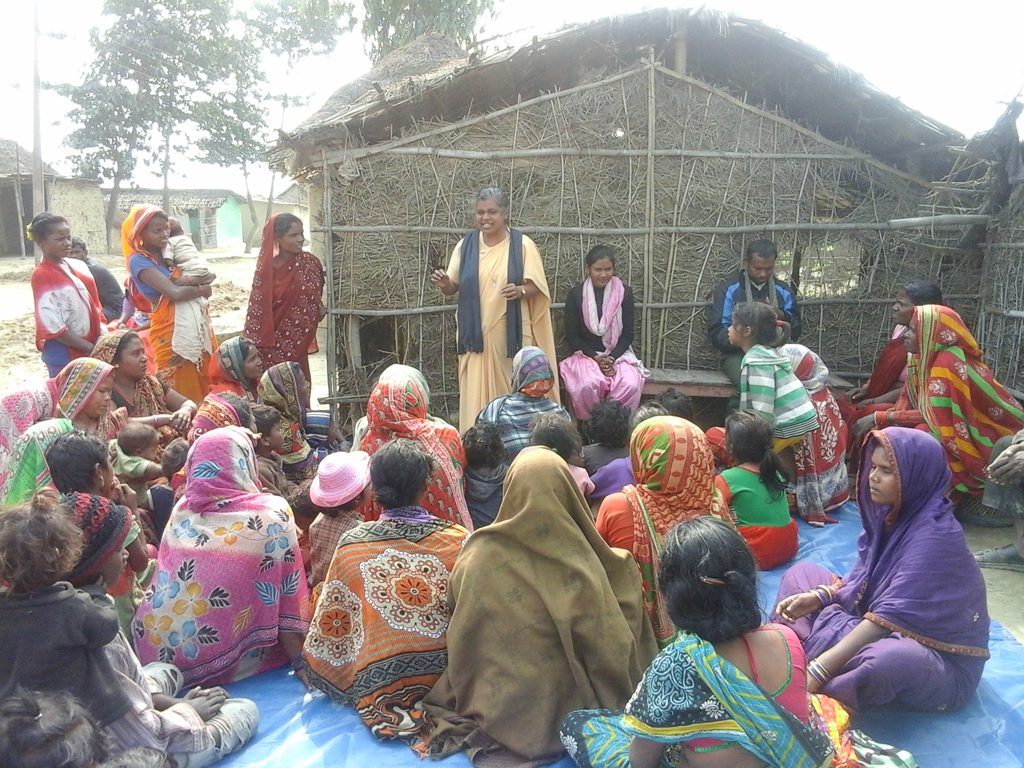 We submit our monthly report to the health center at Jahada Gaopalika. Before the election we had to go to each health center of 8 wards/places.
Main Sickness of our patients are weakness, hip pain, joint pain,Headache and seasonal sickness – fever, cough, diarrhea, Conjunctivitis, Otitis media ( Infection of the ear) gas etc.